On October 4th we conducted our 2nd Annual Safety Awards meeting at Mountain Man Welding and Fabrication. Safety is our number one priority and we feel it's important to reward our employees for their safe work practices.
During the ceremony, we were honored to have Danny Knutson, the DJ Basin Safety Lead from EnCana Oil and Gas (USA) Inc., give his Defensive Driving presentation.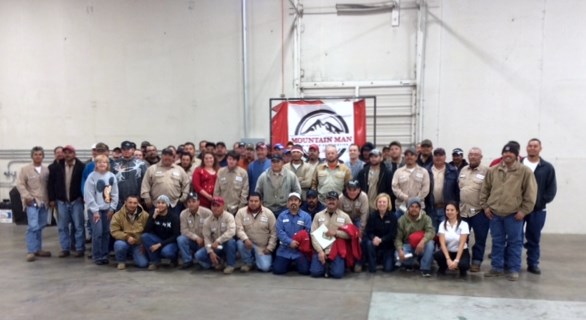 Our employees were rewarded with a catered breakfast and gifts based upon hours of service without injury. It was rewarding for us to honor so many of our employees for their safety. Mr. Knutson was impressed with our ceremony and mentioned us in the EnCana Oil and Gas newsletter.
Safety is Our Priority at the 2nd Annual Safety Awards
In our industry, safety has to be taken seriously. That's why we train our employees and keep them informed so they can work as safely as possible.
We would like to thank our management team, owners and employees for making Mountain Man Welding and Fabrication a safe working environment!