Thanks to our wonderful customers, dedicated employees and a strong network of construction partners, Mountain Man Welding and Fabrication received two awards at the 31st Annual American Subcontractors Association Construction Industry Awards Gala in April.
We are fortunate to be able to surround ourselves with outstanding people who care about quality and take time to create a safe working environment. We are proud to be part of the exciting mission to make Colorado a great place to live and work.
Thanks again to our customers, employees and everyone at ASAC Awards and congratulations to all finalists and recipients. We look forward to another great year with you all!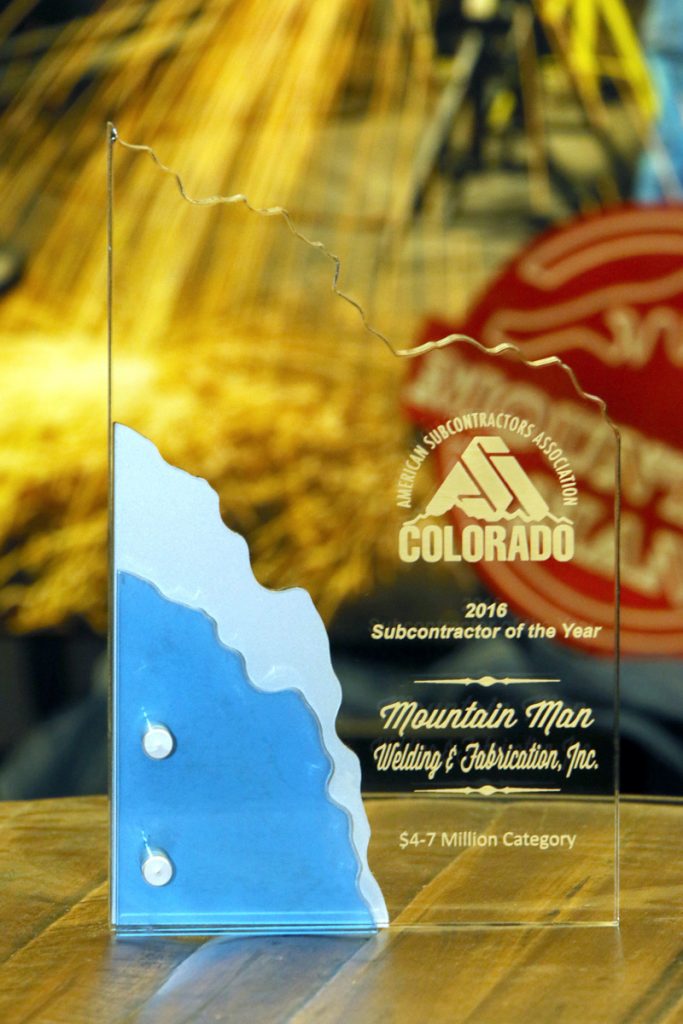 31st Annual American Subcontractors Association Construction Industry Awards
ASA Subcontractor of the Year $4-7 Million Category
Excellence in Safety Awards Over 100,000 man hours
Save