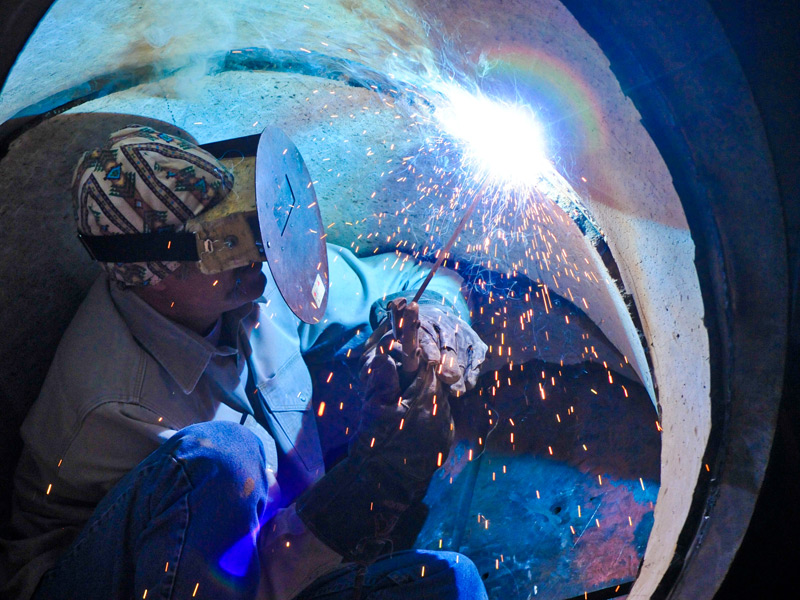 Our Projects
Mountain Man Welding and Fabrication Inc. (MMWF) specializes in welding water pipelines and treatment facilities, where we have been an integral part of new construction, repair and expansion along the Front Range.
Our experience in civil construction is unsurpassed, with welding on over 50 water pipelines throughout Colorado and parts of Wyoming. Pipe sizes range from 2 to 120 inches in diameter with varying wall thicknesses from as thin as .138″ to greater than 2″. Our projects run the gamut from a simple in-place repair to cross-country water pipelines.
In addition to water pipelines and water treatment facilities, our experienced team of professional field welders can take on just about anything you can throw at them. Each one is loaded with certifications and have taken on a wide range of jobs from bridges and overpasses, to working with plumbing and HVAC professionals.
WHEN IT COMES TO ONSITE WELDING, MOUNTAIN MAN WELDING AND FABRICATION IS THE GO TO COMPANY IN COLORADO!

Save